Introducing Text to Sell –

Exclusively from Line\5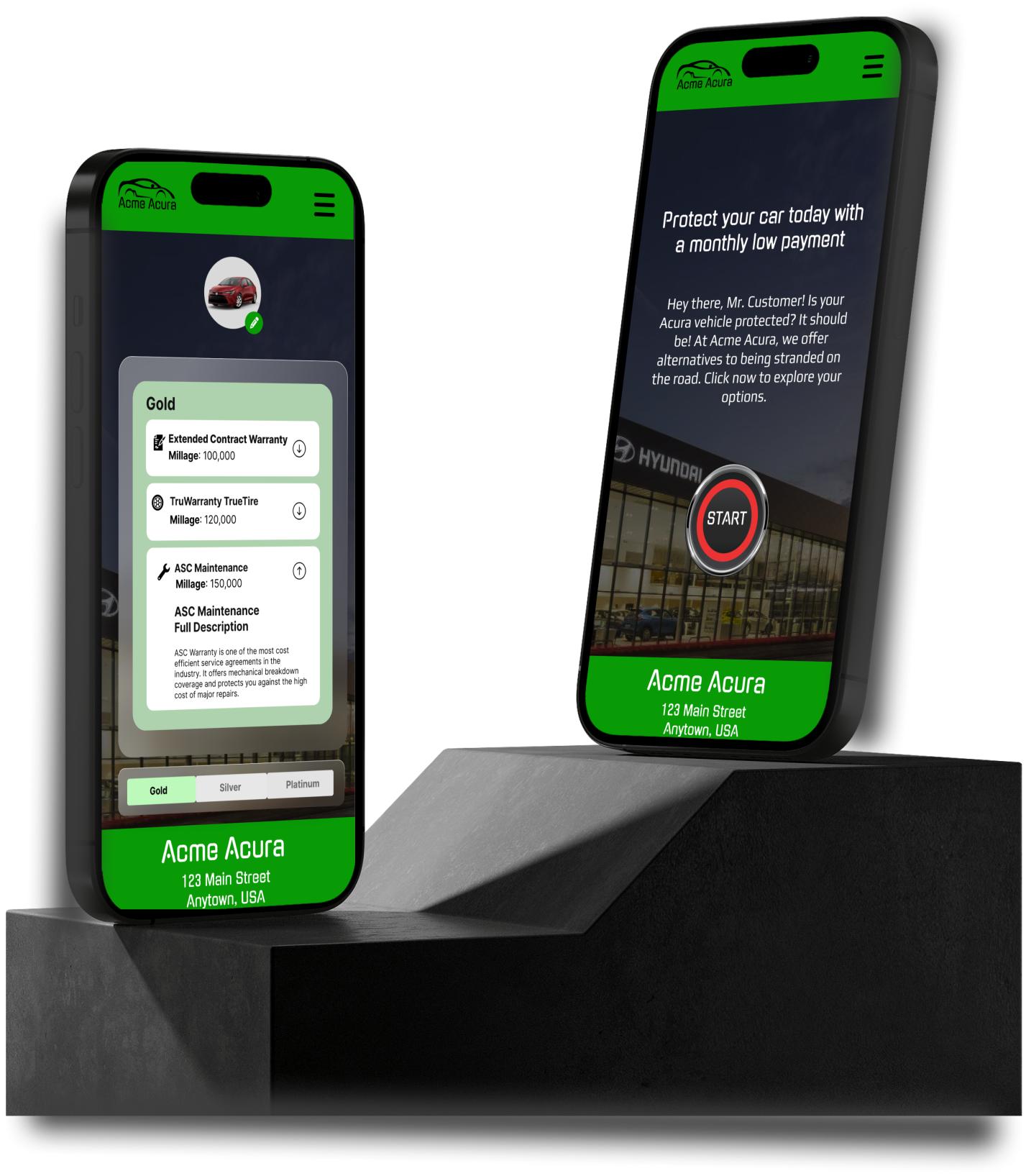 White labeled to look like your dealership – Your logos. Your artwork. Your contact Information.
Customized product packages – use your existing products.
Free to have in your dealership – Pay a small fee only if a customer finances with Line\5.
The customer completes the purchase on their own – Dealership gets paid.
Sell F&I products to existing clients – Warranty ending. Not trading vehicle. Service drive. Didn't buy at time of sale.
Why is Line 5 the Best Option?
Our zero down payment, flexible term financing offers your customers the vehicle protection plans they want and delivers the added sales you'll love.
Everyone is approved - regardless of credit rating.
Finance every F & I product you currently offer – no loan limits.
No down payment required - ever.
Terms for the life of the coverage - even longer.
Budget friendly rates - all the way down to 0%.
Fastest funding guaranteed.
Dealership dashboard – manage your deals and customers.